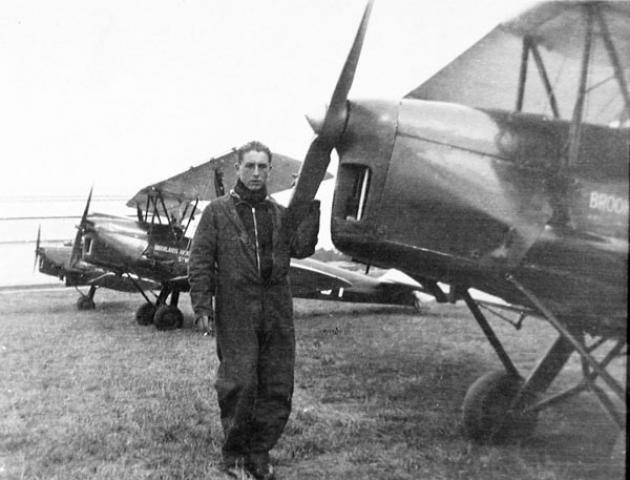 G-ADGT is one of the earliest surviving Tiger Moths and has a rich history.
First registered to Brooklands Aviation on 23 May 1935, along with 9 other new Tiger Moths, G-ADGT joined No 6 Elementary and Reserve Flying School at Sywell in Northamptonshire. No 6 E & RFS was run by Brooklands Aviation under contract to the Royal Air Force to train pilots under the RAF's expansion scheme. As war loomed, Brooklands' smart red, black and white house colours were replaced by camouflage and military serial numbers as the Tiger Moths were impressed into RAF Service and 6 E & RFS became No 6 Elementary Flying Training School. Thus, G-ADGT became BB697 and continued to contribute to the war effort. Remaining at Sywell until July 1942 when it was transferred to 26 EFTS at RAF Theale, Berkshire. Post War, G-ADGT was converted for use as a crop sprayer in Sudan and Norfolk until 1967, after which it underwent a lengthy period of storage. Following restoration, G-ADGT started her new career in training and 'experience' flying, latterly with the famous Tiger Club, from whom she was bought by Finest Hour during 2014.
Currently undergoing a restoration to her 1938 prime by respected Tiger Moth specialist Ian Castle, we expect G-ADGT to join the Finest Hour Fleet during the 2024 season.